Managed Services Support
Remote Access Instructions
To access your site remotely, you must first have an account setup. You will also need an account on the company system to successfully login. Please contact your company representative to request access. IT Balance cannot provide this information for you.
To access your systems remotely, login to our support portal: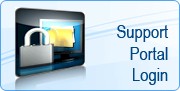 Then select the system, select LMI Remote Control and select the system you wish to access on the right hand side of the screen.
You will be prompted to login to the remote system using your account information provided by your company representative. This will be a different login than the one used to access the portal. Depending on the permissions allowed, you will then be able to do things like view status reports, transfer files, share files over the Internet with others, or even have full control of the remote system--just as though you were sitting in front of it.
For more information see our User Guide
---
Need a file or folder restored?

---
Not getting everything you need from your IT service budget?
We can help, Contact us today! 866-585-9203